Great Ayton Dramatic Society
Great Ayton Dramatic Society, often shortened to GADS, has been entertaining the village since 1932 and we still perform in the same Hall. We are a friendly society who will endeavour to find and nurture the skills and talents you have.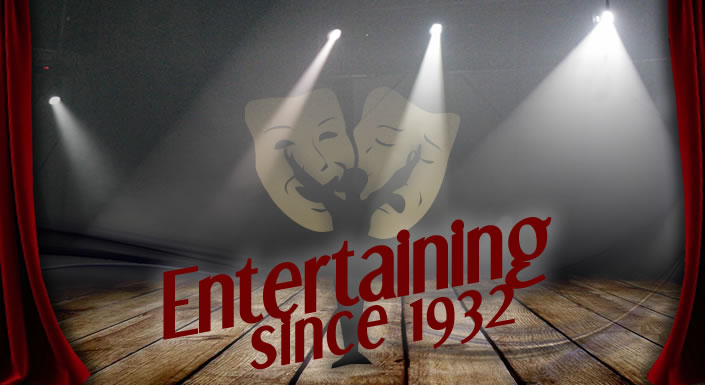 We're back with the auditions for our winter 2019 production which will be performed in the newly refurbished Christ Church Hall in January 2019. If interested please head along to the Village Hall in Great Ayton on Friday, 21st September 2018 at 7.30pm. The play chosen is "The Farndale Christmas Carol".
There are always plenty of backstage and front of house jobs too if you don't fancy treading the boards! GADS hope to see you there and if you can't make it on the night and would like to express interest or for more information please contact Pauline Turner (Society Secretary) on 01642 722096.
Last spring production - May 2018
Agatha Crusty and the Health Spa Murders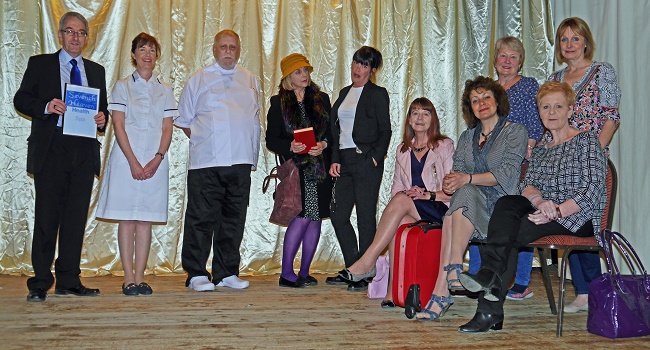 ---
Last Winter Production - January 2018
Synopsis
Following his wife's recent death Gerald hopes to spend the rest of his days alone with his memories. But he reckons without his late wife's "forward planning," which results in a series of unexpected events occurring that Gerald had not anticipated. With the help of his daughter and son-in-law, Gerald strives to maintain his independence and keep unexpected visitors at bay. But the recalling of memories revives events from the past that are both funny and sad.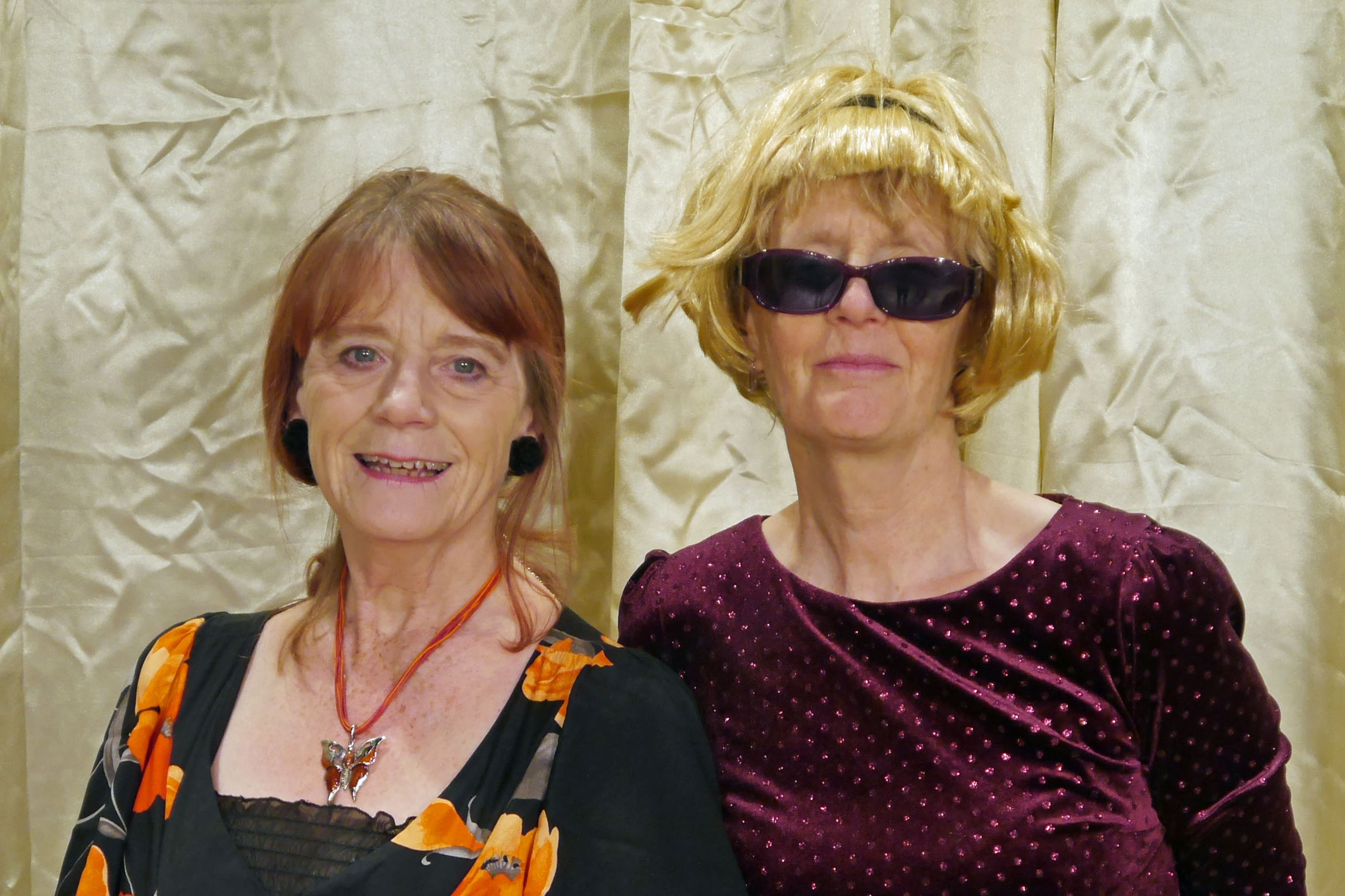 Cast members from left to right: Avril and Julie
I would love to check out GADS & maybe join the team what shall I do?
Just email us at info@greataytondrama.org.uk or come along to one of our rehearsals or productions. We update information here and on our Facebook page https://www.facebook.com/GreatAytonDrama/ regularly, so you'll know where to find us!


I would like to audition?
If you see an advert for one of our plays always displayed here, on our Facebook page or on one of our posters found locally please do get in-touch or just turn-up on the night, you will be greatly welcomed but never feel you have to commit. Feel free to bring a friend along too if you prefer not to come on your own!
GADS have pulled it off again! Their latest production of 'Agatha Crusty and the Village Hall Murders' went down a storm!
"It was a laugh a minute comedy, who-dunnit scenario, full of wonderful play-on-words and a few double entrendres to boot!" - Visit Great Ayton - read full article here
We put on two shows a year, one in January and the other in May, covering a wide spectrum from panto to murder mysteries with the emphasis on comedy. We aim to provide great entertainment for our audiences and a good laugh - all brought to you by local people who have a lot of fun on the way.
Last Production
It's Springtime and time for the next show from Great Ayton Dramatic Society! This time a murder mystery; a pastiche on Agatha Christie but with a large injection of comedy. Along with our regular cast, we will be welcoming back some old friends. Seating will be a mix of both theatre and café style.
Agatha Crusty And The Village Hall Murders
by Derek Webb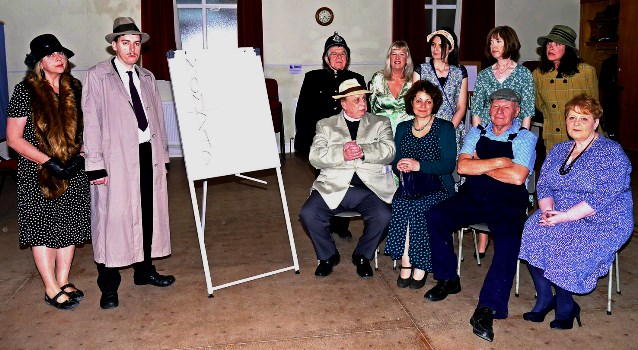 Agatha Crusty (pronounced Croosty) is a crime novelist. She's also pretty adept at solving crimes. And when her sister-in-law Alice invites her to spend a few days with her in the village of Chortelby, it's not long before she gets caught up in a series of murders which seem directed at members of the All Saints Village Hall committee.
From Toby, the Vicar, and Eleanor, Chair of the committee, to Harry Knott the caretaker and identical twins Olivia and Oliver Truscott-Pratt, there are plenty of suspects. And with an investigating officer as incompetent as D.I. Twigg, there are plenty of laughs as the murders begin to pile up.
But, while packed full of wit and very funny scenes, this is also a genuine murder mystery with an ingenious plot which will tax the little grey cells of the audience at the same time!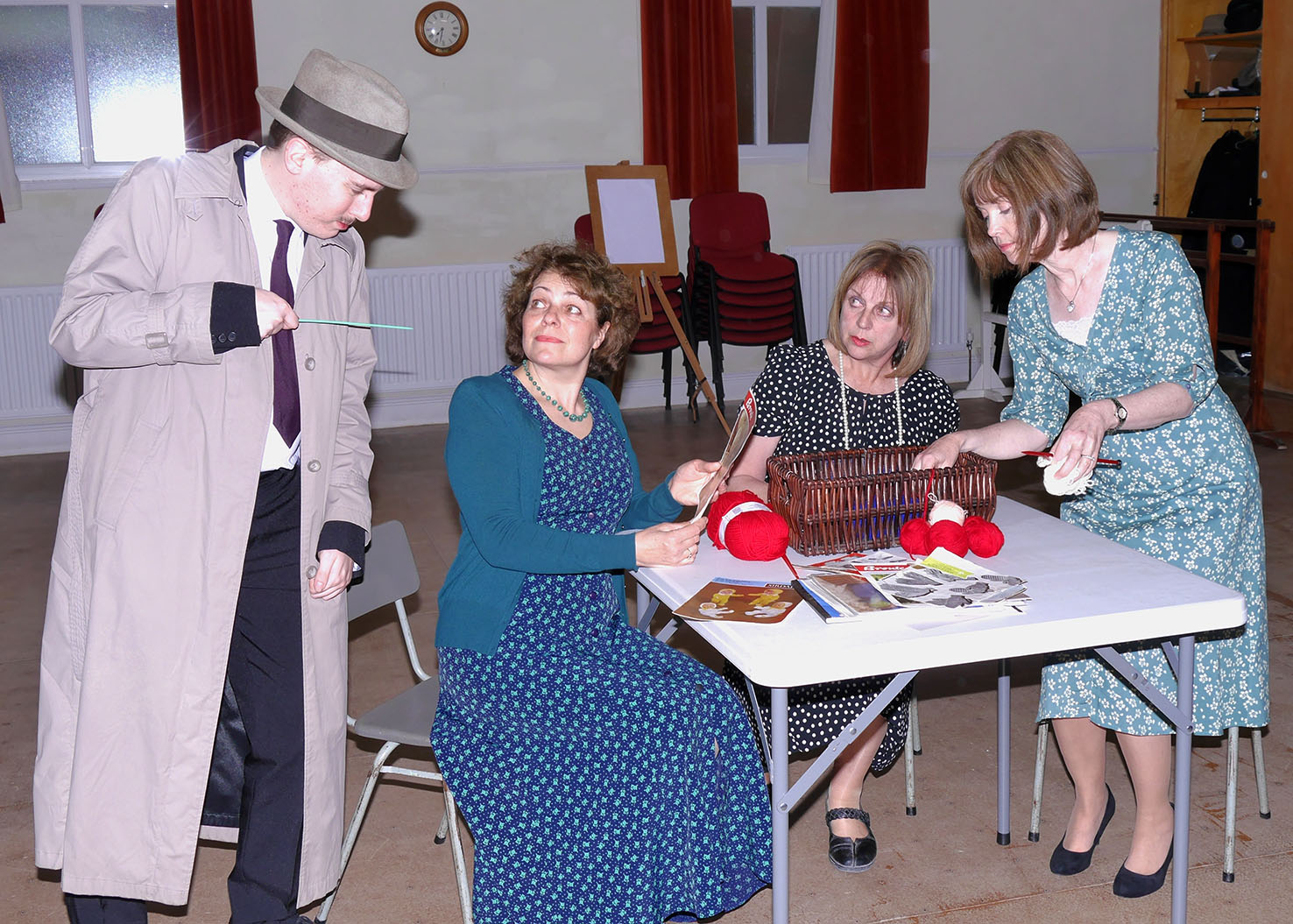 The Village Hall - our rehearsal home away from home!
Great Ayton Village Hall is situated on the raised section of the High Street overlooking the River Leven. The Hall was originally built as a primitive Wesleyan Methodist chapel in the 1862. In 1913 the hall was acquired by Sir John Pease Fry and given to the village under the stewardship of the Parish Council; over the years the hall was used for a variety of purposes including the local library. Since 1982 the hall has become the base for GADS and many other groups ranging from keep fit classes, meetings and dance classes to rehearsals and parties. You can contact the Village Hall to make bookings via Thelma Thompson on 01642 723509 or by emailing gads.dmw@gmail.com
The Village Hall Committee are currently looking to replace the floor in the Hall to be more suitable for the wide range of groups it accommodates - read more
The society has an active social side with events ranging from quiz nights to a fish & chips supper by the sea - something for everybody to enjoy!
See what shows we put on, find out the latest news and discover our fun-filled drama society! Like most drama groups we thrive on talented people of all ages - we are always pleased to welcome new members. Whatever your skills we have a place for you. If you are interested please email us at info@greataytondrama.org.uk