Great Ayton History Society
The Great Ayton History Society website was created by a team of local residents to tell the story of Great Ayton and record information on the local history in the parishes of Great and Little Ayton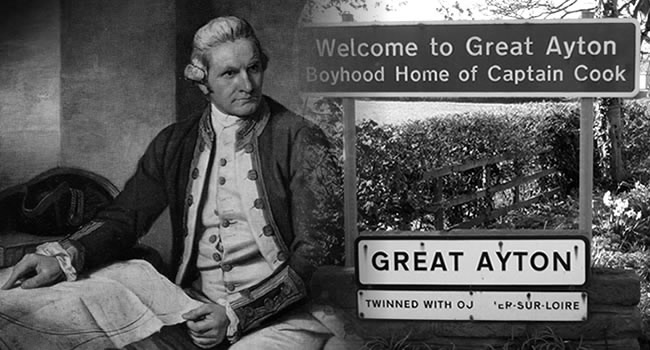 Latest News
The Great Ayton History website was built in about 2011 and contains valuable information and photographs of the history of Great Ayton. The YouTube to follow contains a summary of what is on the website and hopefully will prompt you to have a look at the website. The chairman of the Great Ayton History Society is Dan O'Sullivan, with Dave Taylor being the Secretary - you might even want to join the Society.
Video created by Mike Newton
About
Great Ayton History Society record information is made available to a wider audience through public presentations and exhibitions, guided walks and publications. The group meets on alternate Wednesdays from 9:30am in the Friends' Meeting House on Great Ayton High Green. Everybody is welcome should they be interested in increasing their knowledge of local history in the area.
The society marked its 20th anniversary year with three, free-to-attend, presentations on various aspects of the village history in February and March 2020. All presentations were held in the Friends' Meeting House on High Green and began at 7.30pm on the scheduled dates.
In 2019, to celebrate their longevity they organised a series of presentations based on the local history and findings in Great Ayton - starting with 'Did James Cook Live Here? An Update on the Aireyholme site'. John Rowlands of the History Society kindly wrote an article for Visit Great Ayton on this subject and their recent archaeological dig carried out near Airyholme Farm. You can read this article by following the link below:

In 2017 Great Ayton History Society were approached by ReefTV, the production company heading Britain's Channel 4 documentary 'Hidden Villages' which aired in 2016, to apply for their next production and competition 'Village of the Year 2017' which is to be presented by Penelope Keith accompanied by a team of judges. An application was submitted by Ian Pearce, Secretary of the History Society and Great Ayton got through to the final stages! You can read the full news article here