Leven Sword
It's amazing how many people aren't aware of the Yorkshire Longsword dance tradition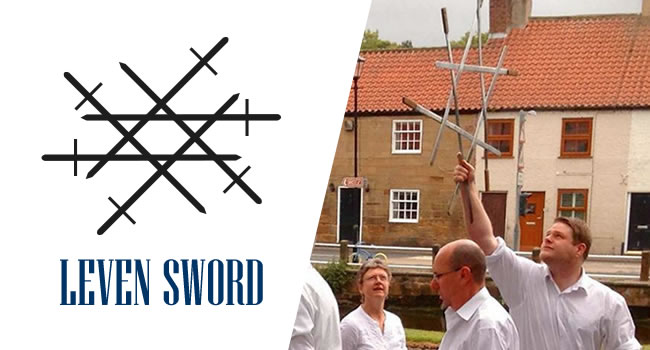 Members of Redcar Sword Dancers helped set up Leven Sword in 2016 to bring longsword dancing back to the Great Ayton and Stokesley area following a gap of 100 years.
Leven Sword are a mixed side and meet fortnightly on Mondays, alternating with Redcar Sword Dancers, in Great Ayton Village Hall, starting at 7.45pm.
If you fancy a go at longsword dancing, please phone Mike on 01642 723137 or Christine on 01642 725129.
Check out our website: https://levensword.wordpress.com/
History of sword dancing in the area
Cecil Sharp wrote to church clergy around the country in his research of morris dancing traditions in 1912. In reply, Rev. Carus Vane Collier states, in a letter to Cecil Sharp, that sword dancers appeared at Christmas time during his time as a curate in Great Ayton (1895-1899).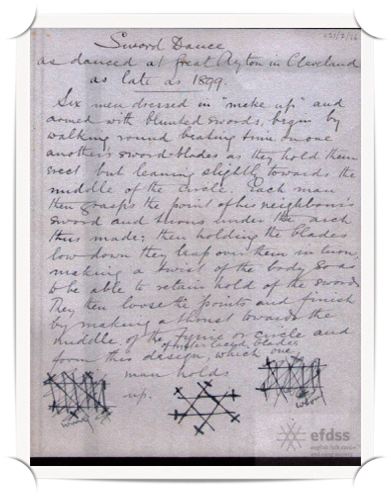 Letter written to church clergy around Britain by Cecil Sharp
Later attempts in 1912 and 1917 were instigated by miners from North Skelton who moved to Great Ayton.