Published on 29 Jun 2018 | Topics: #GreatAytonNews
Congratulations to our Great Ayton Village Fête photo competition winner - Hannah Gawthorpe !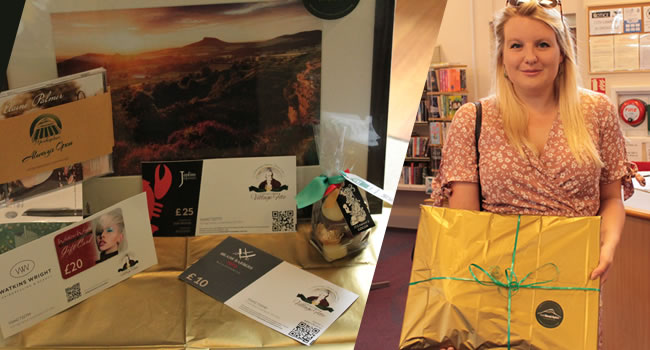 Great Ayton Village Fête is always such an enjoyable, community and family event and 2018 proved no different. After a gloomy week weather-wise, the sun decided to shine on the event which added an extra-special sparkle to the afternoon.
Winning Great Ayton Village Fête photo competition entrant - image courtesy of Hannah Gawthorpe
Three wonderful floats were entered into the competition from Marwood School, Roseberry Academy and the Royal Oak which saw Roseberry Academy win first place, the float headed by an unrecognisable Principal Helen Channing disguised as Captain James Cook! Fantastic entries by all three with such wonderful time and effort spent by the design teams behind the scenes.
The float procession was incredible as usual with many community groups and organisations taking part from the Girl Guiding Association to Bradley's School of Dance and Musical Theatre, Leven Sword to Tim Bone with his wonderful traction engine.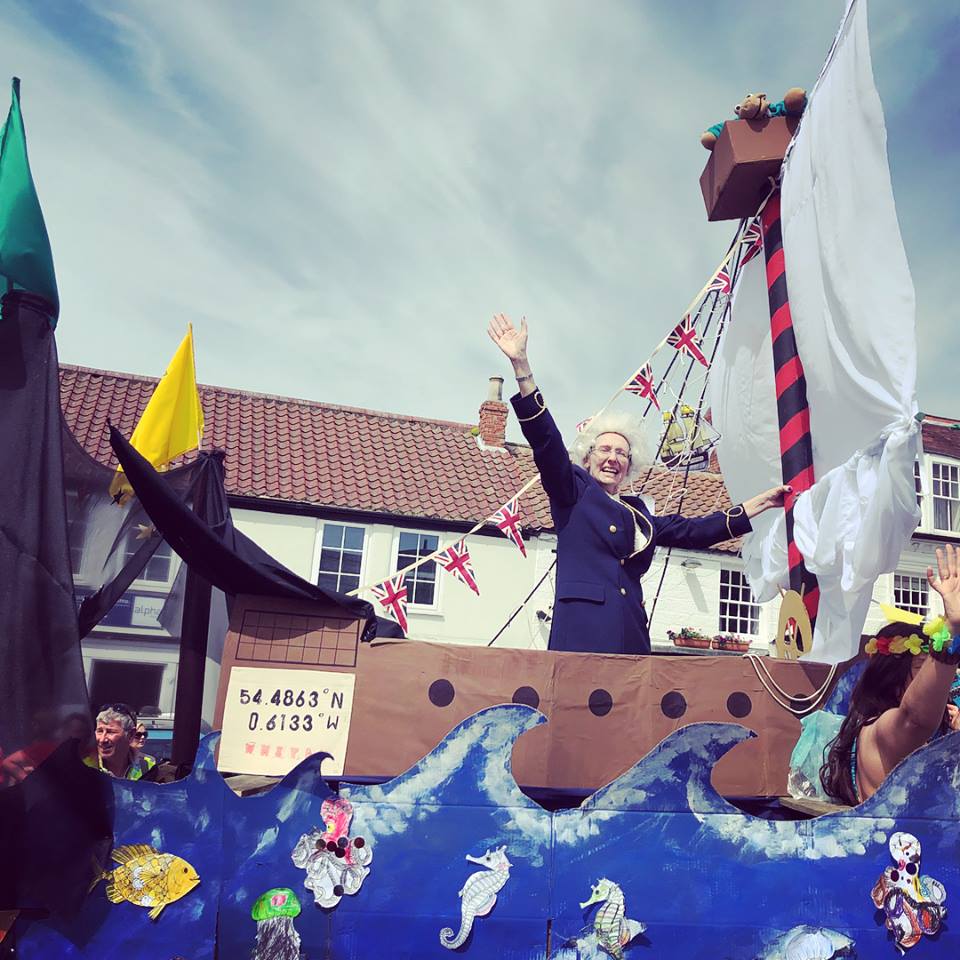 Photo entry courtesy of Ana Dodd - Roseberry Academy float featuring Principal Helen Channing.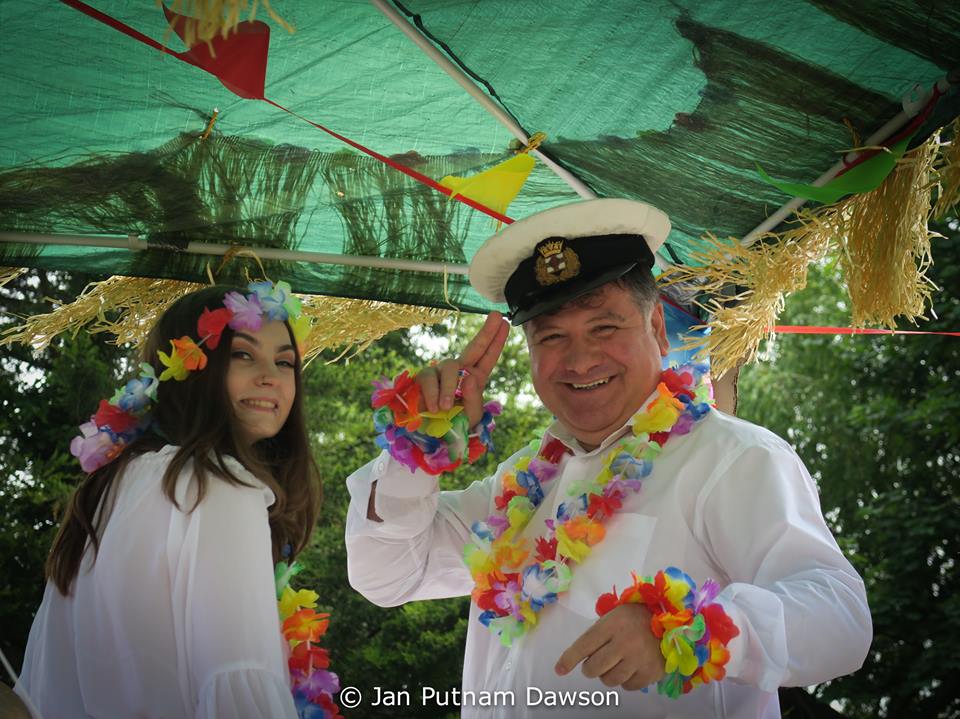 Photo entry courtesy of Jan Dawson - Royal Oak float entry
Judging of the floats and the decorated umbrellas, bikes and fancy-dress was carried out by Harry Collett (dressed as Captain Cook) and his wife. The Village Fête was officially opened on the High Green by MP Rishi Sunak and compered by the Rev'd Paul Peverell.
Visit Great Ayton asked people to take photos on the day of the event, capturing the spirit of Great Ayton Village Fête. We received some lovely entries which we asked to be loaded up onto social media (Facebook, Twitter and Instagram) with the hashtag #GreatAytonVillageFete.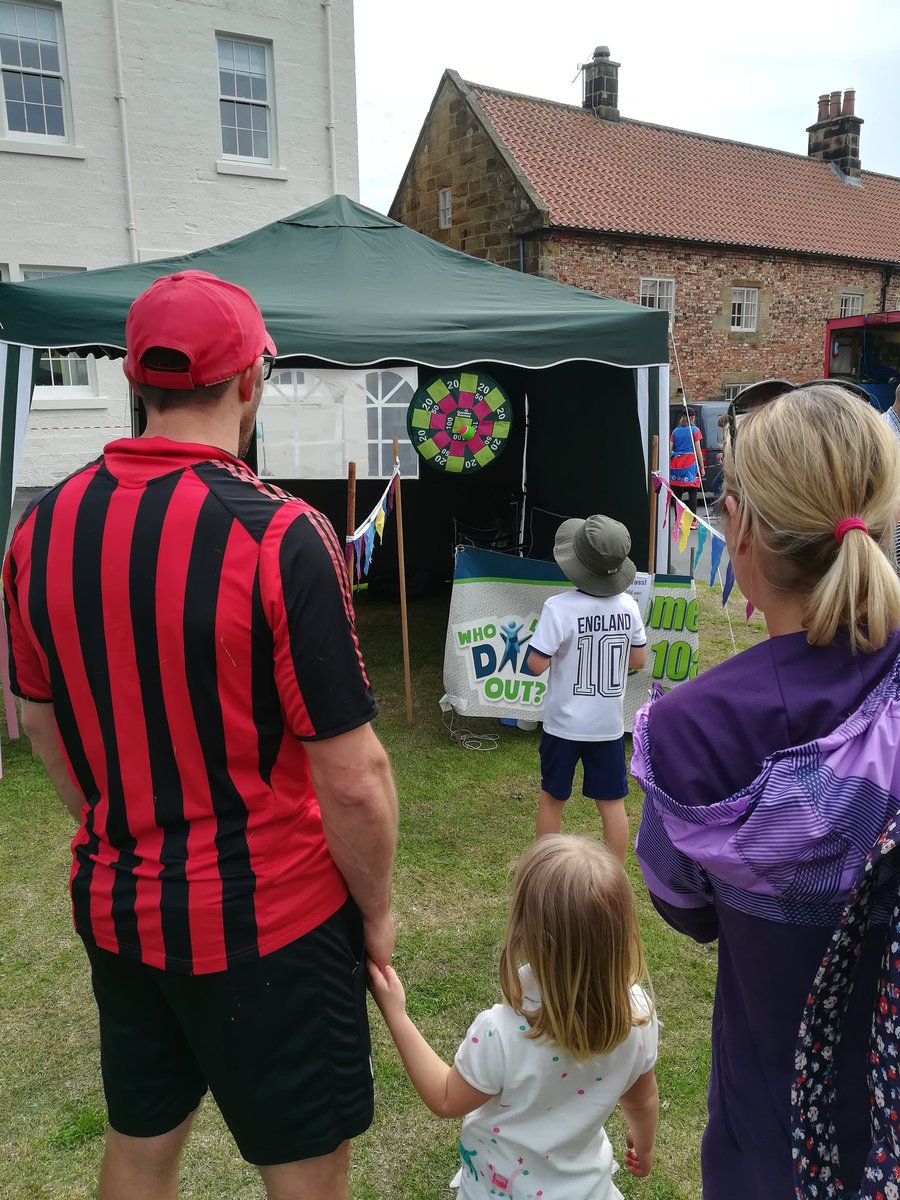 Photo entry courtesy of Geoff Jaques - Who Let the Dads Out? stall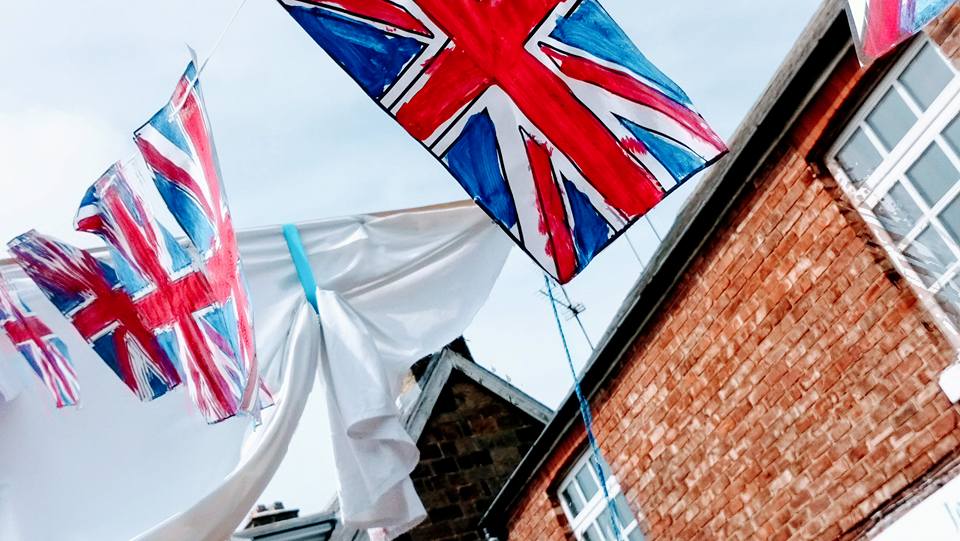 Photo entry courtesy of Claire Baxter
It was a difficult decision, however, huge congratulations to Hannah Gawthorpe for her lovely image capturing the village procession passing Suggitt's Ices along the High Street which was entered via Instagram. Hannah received a goody selection kindly provided by our Visit Great Ayton Premium Members and VGA Marketplace service users.
Prizes included:
Hannah was officially awarded her goodies at Great Ayton Discovery Centre, with thanks to Jean Laskey for allowing us to use the centre for the photo shoot and as a collection point.
Thank you to all entrants, lovely photos really capturing the essence of the Village Fête.
Article written by Sarah Botez.