Guisborough Forest & Walkway to Highcliff Nab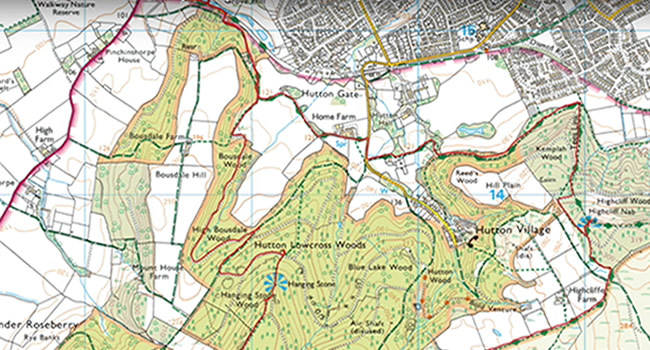 Distance: 7.85 miles
Endurance: Moderate/High
A fantastic walk for couples, friends and families with slightly older children or very energetic and enthusiastic younger ones!
The walk starts at Guisborough Forest and Walkway, located only a few miles from Great Ayton when you travel on the A173 and takes you through beautiful forests and up onto the Cleveland Way and the North Yorkshire Moors National Park where you'll find Highcliff Nab and Hanging Stone, some fantastic natural local landmarks. You will be able to see Captain Cook's Monument and Roseberry Topping along the walk.
Take a picnic and explore!
Our greatest thanks go out to Mike Newton, a seasoned contributor to Visit Great Ayton, for providing the video detailing the route of the walk.
Guisborough Forest & Walkway to Highcliff Nab on the map
Other activities in Great Ayton