The Dales of the North Yorkshire Moors
Although the Yorkshire Dales is renowned for having Dales, the North York Moors also has many Dales. In August the North York Moors becomes a delight to walk, cycle, eBike or drive through, supplemented with the beautiful purple heather.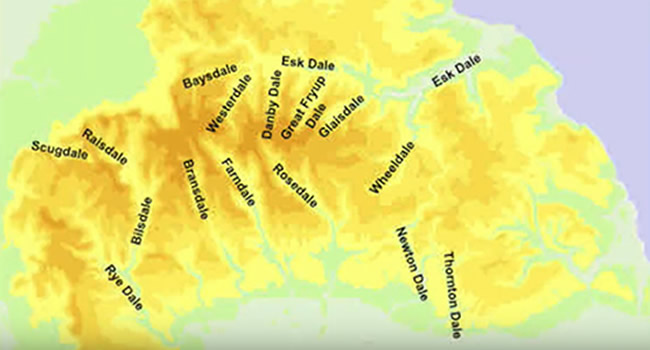 Starting at the Valley of the River Seth, Bilsdale and continuing through:
Chop Gate
Raisdale (leading to the Lord Stones National Park)
Tripsdale
Ryedale
Bransdale
Riccal Dale
Kidale
Sleddale
Commondale
Baysdale
Westerdale
Farndale
Rosedale
Eskdale
Danby Dale
Botton Village
Little Fryup Dale
Great Fryup Dale
Glaisdale
Wheeldale
Newton Dale
There are many fantastic local pubs, cafés and teasrooms to take a break along the route with scenic views and wonderful staff.
With greatest thanks to our amazing guest contributor Mike Newton for the walk information and YouTube video.
The Dales of the North Yorkshire Moors on the map
Other activities in Great Ayton